I know they make a few front & rear type under carb shields but never really liked how it made draining the bowls more of a pita. I even have a larger size area 1/4 thick alum one I used for awhile that I had recesses milled in to help collect fuel.
After remembering that I bought one last winter on ebay, I started to check bowl temps with an ir temp gun. I was having heat soak issues and with the gun noticed the front bowl was always 20-40 deg hotter. I also checked the t-stat housing(180's) which I knew would be hotter but figured that or the fan wash might be making the front bowl hotter. So one night while thinking about how I was gonna try to use some stuff to make a sorta cold air inlet, I realized I could use part of it for a shield. The part I was thinking about was a plain old less than $3 drain pan.
Trimming it to fit was easy enough, used some scrap alum with a few rivets for a bracket and already had studs for my t-stat housing. I left it rough planning to clean it up if it gave results and so far it has, the front bowl is more like 5-10 deg above the rear now. I also plan to try some reflective heat tape on the outside when I get around to it. Used an oscillating saw to trim the pan and prob could of got a cleaner cut with something else. Almost used two brackets, but one is sturdy enough and less hassle. I'm not sure what if any air cleaner it'd work with but drain pans are cheap to try and trim one. Make sure it don't interfere with linkage if you wrap it on the sides. I'm sure something sim could be done for other carb models than Holley.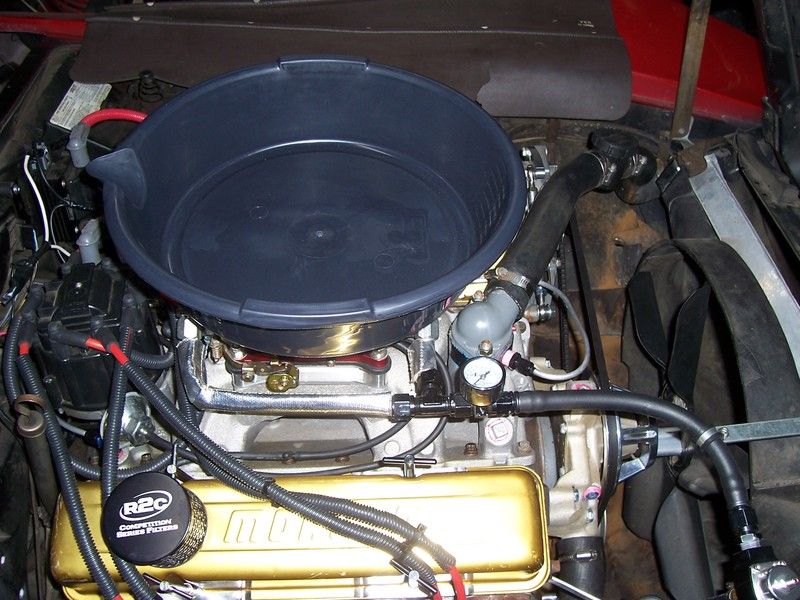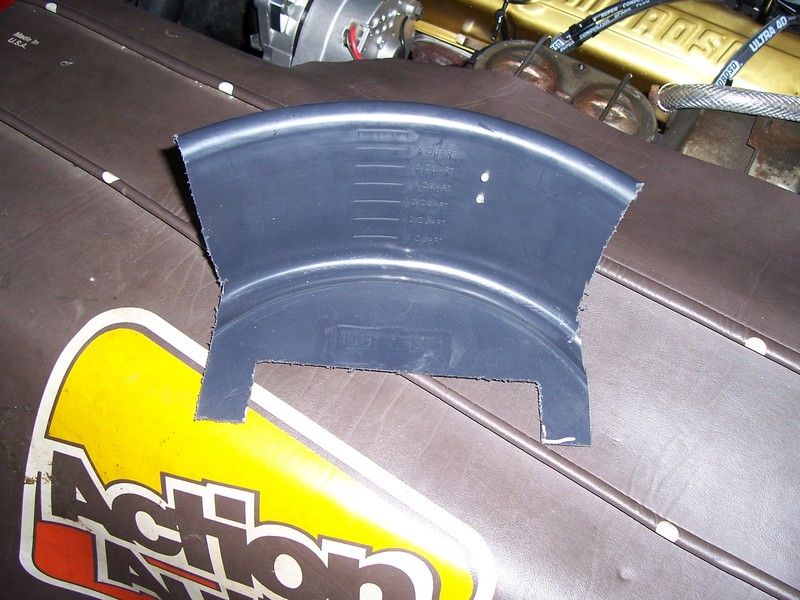 _________________
Sometimes you ask the wrong question, but it still leads to the right answer.