... outside the box... again... I would imagine, lol...
I purchased a 3310(-4) from Rummit Sacing (attempt at non-mention, lol) about twenty years ago, and with about a week's run time, I decided it needed a different secondary spring. Long story, short, all three attaching screws snapped clean off in the body... was I pi$$ed. Loctite on those, the nasty kind? Seriously?...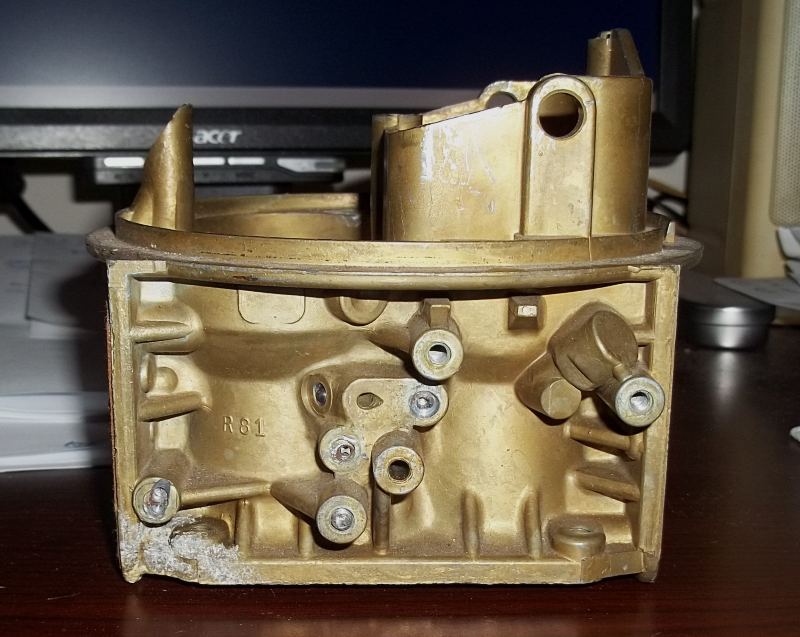 So pi$$ed in fact after unsuccessful attempts at screw extraction in my less patient youth, I put it out of sight until I figured some day the light bulb ever went off overhead as to try again or as to something to do with it instead of toss the body.
I got some frustration out here, lopping it's head off:
... added a tiny hole in the center of the rear face...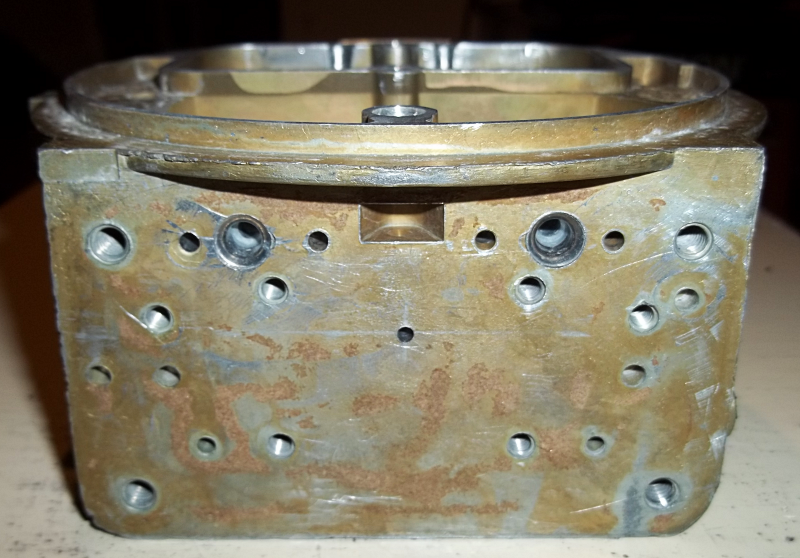 ... and a vertical connecting hole and tapped 1/8-NPT up top, and brass fitting/body tapped 12-24 to down low, and epoxied...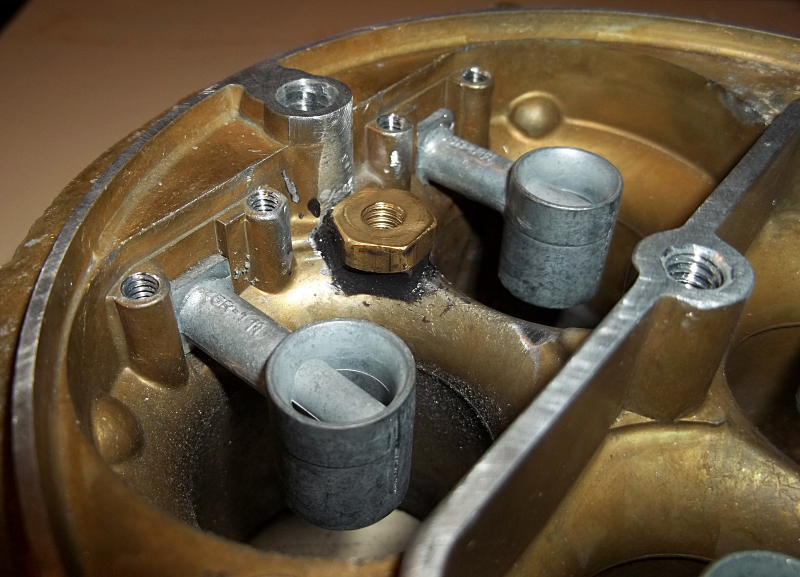 ... and so, here are the beginnings of Thumper the 750 (1-3/8" & 1-7/16" venturi, 1-11/16" bores... 800?) Double-Franken-Pumper, LOL!: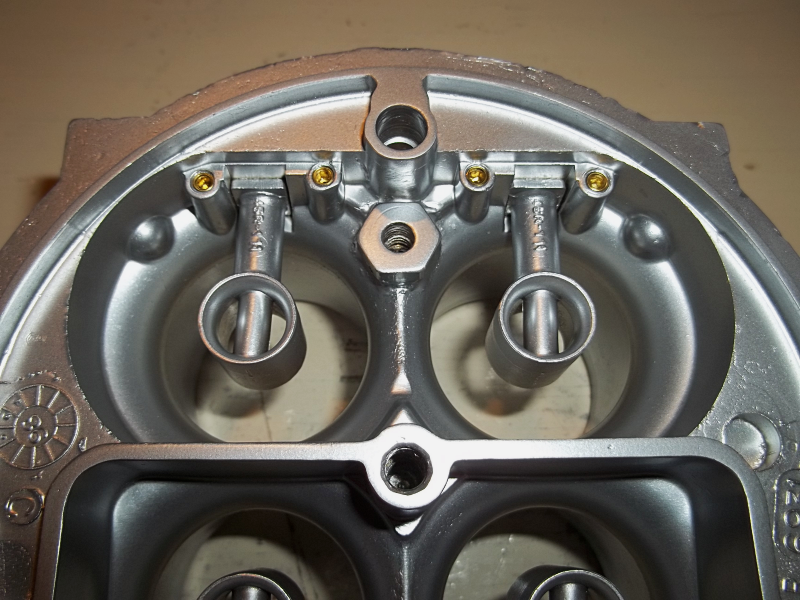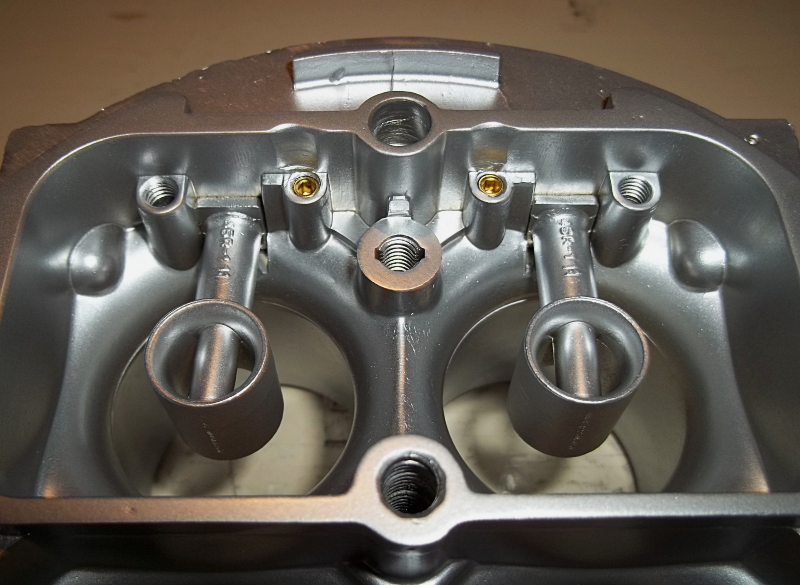 (No 10-32 set screws on hand yet...)
Secondary accelerator pump arm pivot stud hole drilled and tapped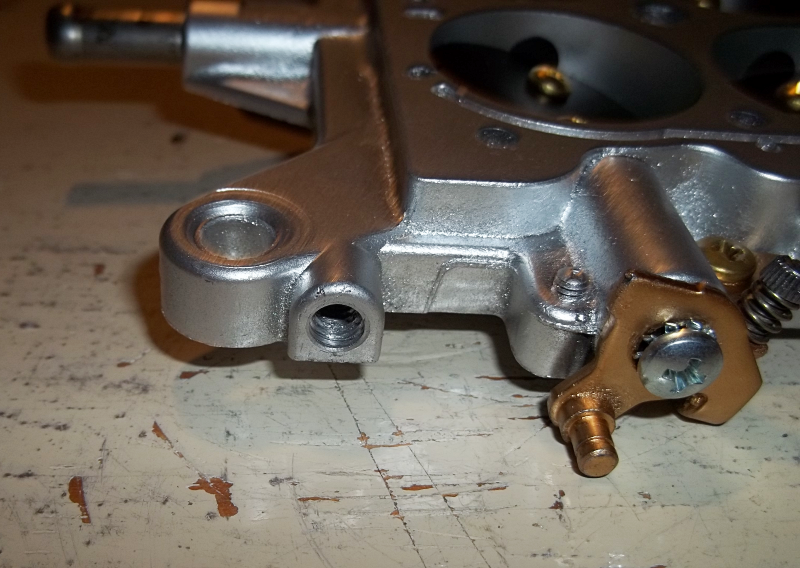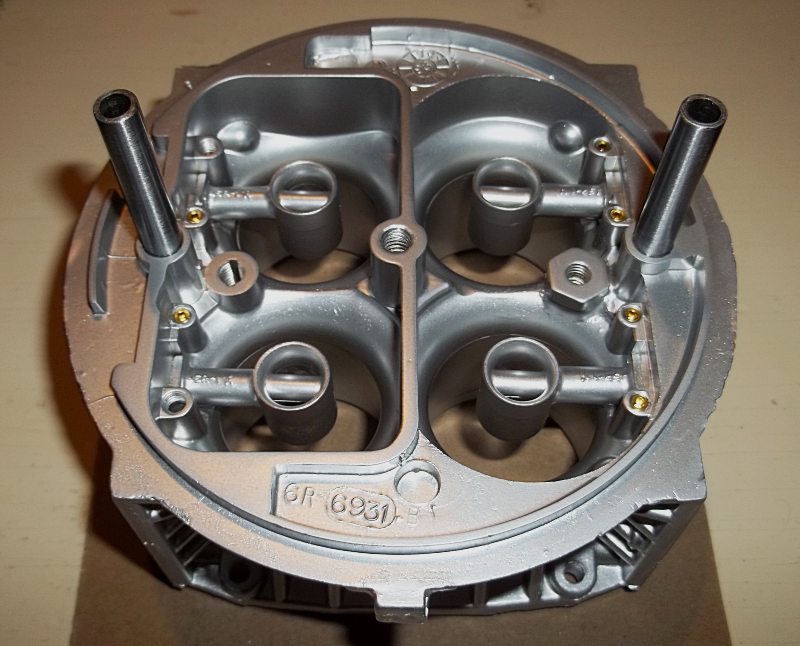 I've shortened the chimneys (lol) a bit and 45'd 'em. The secondary shooter's gonna be an anti-pullover since there won't be any needle and seat, just the passages and a longer than usual and hollowed and cross-drilled 12-24 screw (12-28 isn't in the run-of-the-mill tap and die set) to attach it. There's two cheap and appropriate to modify for this metering blocks for it on the way. No DP secondary throttle shaft stuff yet. Call me crazy, I couldn't toss it, so I'm doin' this, LOL!
_________________
Mike
1986 Mustang convertible. Originally 3.8L V6 with EEC-IV CFI.
Now has a Holley List-4412-2, and averages 34 (28 US) MPG.
If you're ever bored - some narrow band O2 tuning video of this thing:
http://www.youtube.com/channel/UC9glRIa3jAAtNhaXfg_cZXQ